Portrait of Adele Bloch-Bauer I (Gustav Klimt) - Van-Go Paint-By-Number Kit
Product Code: SKUCPE22690
Availability: In Stock
$63.99
Ex Tax: $63.99

Portrait of Adele Bloch-Bauer I (also called The Lady in Gold or The Woman in Gold) is a painting by Gustav Klimt, completed between 1903 and 1907. The portrait was commissioned by the sitter's husband, Ferdinand Bloch-Bauer [de], a Jewish banker and sugar producer. The painting was stolen by the Nazis in 1941 and displayed at the Österreichische Galerie Belvedere. In 2006, following eight years of effort by the Bloch-Bauer heirs, the painting was returned to the family; it was sold the same year for $135 million, at the time a record price for a painting.
The portrait is the final and most fully representative work of Klimt's golden phase. It was the first of two depictions of Adele by Klimt—the second was completed in 1912; these were two of several works by the artist that the family-owned. Adele had left Klimt's artworks to the Galerie Belvedere in her will, although when she died in 1925 those artworks were in Ferdinand's possession. Following the Anschluss of Austria by Nazi Germany, Ferdinand fled Vienna, and made his way to Switzerland, leaving behind much of his wealth, including his large art collection. The painting was stolen by the Nazis in 1941, along with the remainder of Ferdinand's assets, after a charge of tax evasion was made against him. The assets raised from the purported sales of artwork, property, and his sugar business were offset against the tax claim. The lawyer acting on behalf of the German state gave the portrait to the Galerie Belvedere, claiming he was following the wishes Adele had made in her will. Ferdinand died in 1946; his will stated that his estate should go to his nephew and two nieces.
-------------------------------------------
Paint by Number kits 
Paint by Number kits aren't just for kids. Our Paint by Number kits for adults feature real canvases with detailed line art to fill in. Each section is labeled with a small number to show you the correct paint color so artists of all ages and experience levels can achieve impressive results. Imagine color by numbers taken to the next level!
We carefully handpick every design to offer you a splendid and unique paint. Using our Canvas by Numbers Paint By Numbers Kits is more than just a hobby. It's the best way to discover your artistic talent and have a relaxing, rewarding, and enjoyable experience.
Get this do-it-yourself Van-Go paint by number kit and make this your next creative project!
This kit is custom designed for creative artists who want to test their skills!
Follow the patterns provided, or let your inner artist free and make your own creations!
Measures - see below.
Includes 1 x canvas, 3 x nylon brushes, and 1 x set of acrylic paints.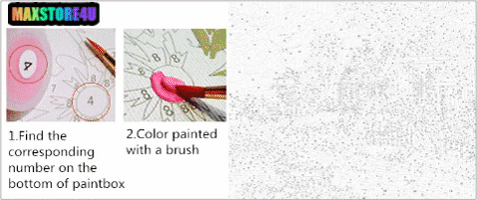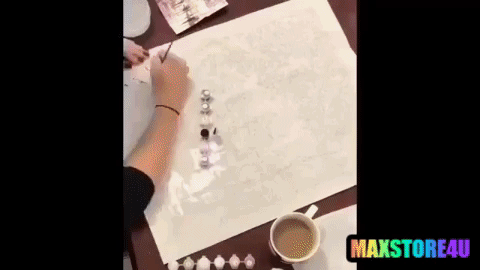 ✈ WORLDWIDE SHIPPING:
Economic Shipping (Order more pay less for your shipment – Max payment 5.99$)
Fast shipping to USA (Usually 7 to 28 working days)
International shipping: (Up to 60 working days) depends on the country.
Tags: Gustav Klimt, Kit, Paint-By-Number, Portrait, Van-Go