Vase with Red Poppies and Daisies by Vincent Van Gogh - Van-Go Paint-By-Number Kit
Product Code: SKUPS156706
Availability: In Stock
$22.39
Ex Tax: $22.39

During the ten years that Vincent van Gogh painted, he depicted many different genres; portraits, landscapes, and still lifes. Some of those still lifes were of bottles, chairs, shoes, or famously, flowers. From Van Gogh's Sunflowers to his Irises, or his Roses, he brought life and emotion to his work - taking a subject matter that has been painted since the beginning of art and putting his unique perspective on it. Van Gogh painted Vase with Red Poppies and Daisies in 1890 and would continue to paint flowers throughout his career. For an artist like van Gogh, who was struggling to sell work and earn a living, money was always an issue. Painting flowers was an inexpensive endeavor, and van Gogh wrote "And now for what regards what I myself have been doing, I have lacked money for paying models, else I had entirely given myself to figure painting but I have made a series of color studies in painting simply flowers, red poppies, blue cornflowers, and myosotis. White and rose roses, yellow chrysanthemums."
-------------------------------------------
Paint by Number kits 
Paint by Number kits aren't just for kids. Our Paint by Number kits for adults feature real canvases with detailed line art to fill in. Each section is labeled with a small number to show you the correct paint color so artists of all ages and experience levels can achieve impressive results. Imagine color by numbers taken to the next level!
We carefully handpick every design to offer you a splendid and unique paint. Using our Canvas by Numbers Paint By Numbers Kits is more than just a hobby. It's the best way to discover your artistic talent and have a relaxing, rewarding and enjoyable experience.
Get this do-it-yourself Van-Go paint by number kit and make this your next creative project!
This kit is custom designed for creative artists who want to test their skills!
Follow the patterns provided, or let your inner artist free and make your own creations!
Measures - see below.
Includes 1 x canvas, 3 x nylon brushes, and 1 x set of acrylic paints.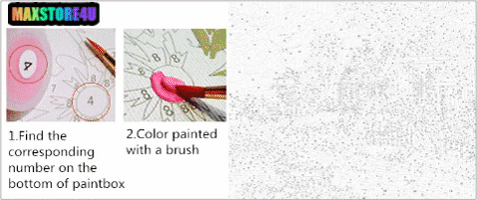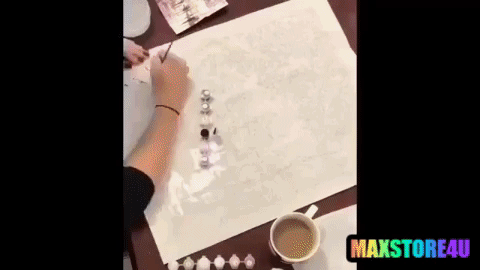 ✈ WORLDWIDE SHIPPING:
Economic Shipping (Order more pay less for your shipment – Max payment 5.99$)
Fast shipping to USA (Usually 7 to 28 working days)
International shipping: (Up to 60 working days) depends on the country.
Tags: Daisies, kit, Paint-By-Number, Poppies, Van-Go, Vase, Vincent Van Gogh